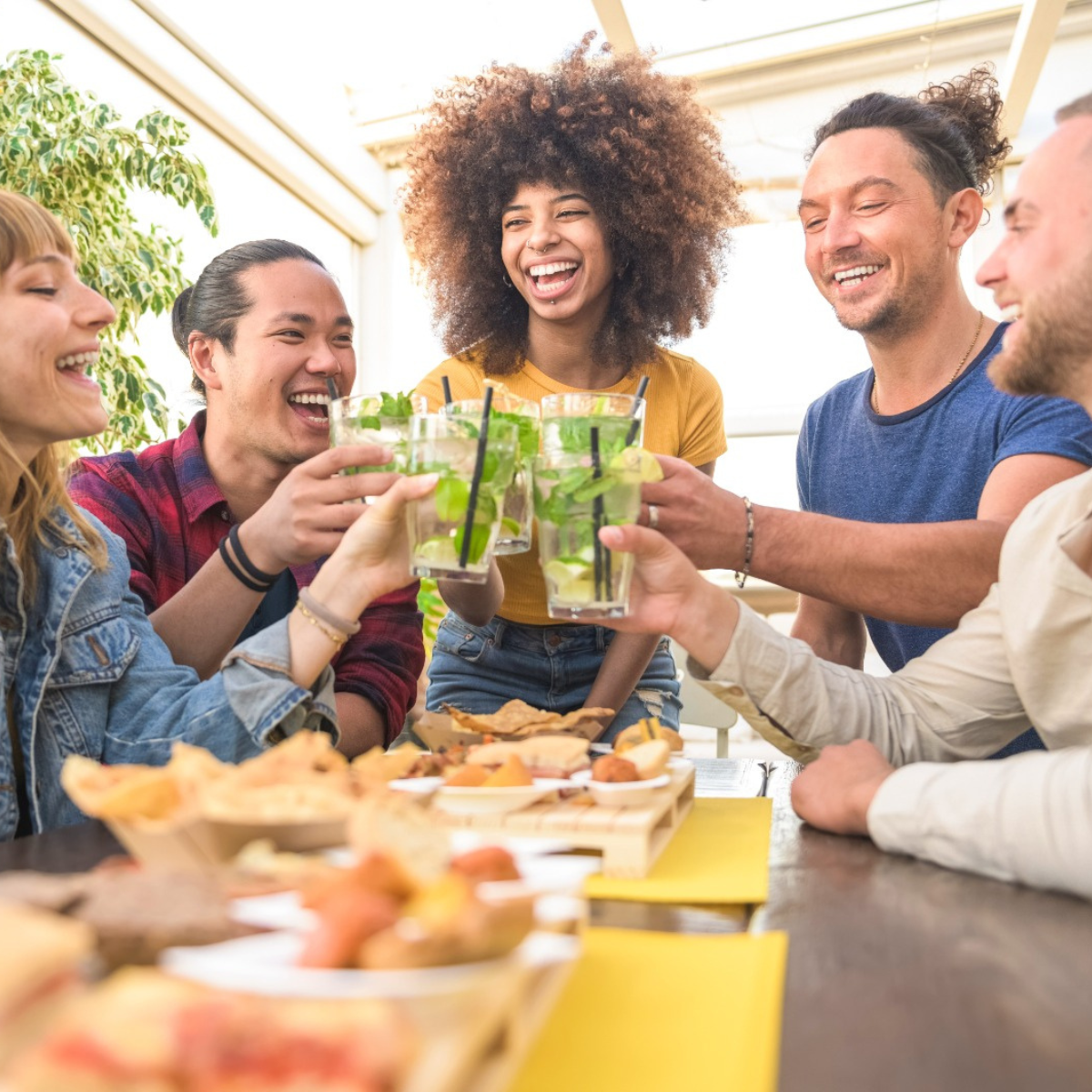 Top 5 for an aperitif in Tamarin, Mauritius
07/04/22

Good places to go, Local addresses
The weekend is just around the corner and you feel like relaxing after a day exploring the island or working from home? Check out our five recommended cosmopolitan, local, Spanish or French places for a laid-back aperitif within a ten-minute drive or walk from Marguery Villas, Mauritius.
The best places for an aperitif near Marguery Villas, Mauritius.
Take advantage of the best places for an aperitif with friends or family just a few minutes walk from your resort.
The Kiosk
Located in front of Marguery Villas, it is the perfect place to sip your favorite drink while your children play around in the small shopping center. The place is always friendly and never crowded. Watch a rooster climb one of the big trees while sitting comfortably in the lounge area or at one of the tables. The ideal side dish for your beer or wine: chicken pops, French fries or a choice of samosas and spring rolls.
Bodega La Plancha
The excellent bodega La Plancha, also located in Ruisseau-Créole, serves authentic Basque cuisine and tapas. Perched on a stool around its high tables, customers may order several types of delicious imported products based on Mediterranean and Basque cuisine: squid, shrimp, shells, snails, clams, marinades… Gourmet pleasures are always on the menu along with good wines.
The best addresses for an aperitif in Tamarin, Mauritius
Direction Tamarin, a few minutes drive from your resort, Marguery Villas, to discover places with a good atmosphere for a successful aperitif.
Chez Lulu at Cap Tamarin, Mauritius, for an aperitif in a bistro
A friendly bistro atmosphere and conviviality are guaranteed on Thursdays from 5:30 pm at Cap Tamarin Square, at the entrance to the village. This authentic and trendy bistro attracts regulars of afterworks. On the menu: a game of pétanque, tapas and cocktails as well as the famous wine cellar. Moreover, live music is available for dancing and enjoying a great relaxing moment in a laid-back atmosphere. A new festive theme is selected every week and has become a favourite event on the West Coast.
Big Willy's
A few steps away from Cap Tamarin Square, the Big (for the regulars) welcomes cosmopolitan customers in a spacious garden with two outdoor bars. Lots of space, a great screen for sports events, a Beer Garden to taste the best local and international beers and a wide choice of cocktails, a karaoke for music lovers… Big Willy's is the ideal place to enjoy tapas or dinner before a night out. For a late-night drink, the club will play live music from 9pm on some Fridays.
Le Frenchie
Located at the entrance of the Gorges route in a tiny shopping center, the Frenchie is a meeting place for both regulars and late-nighters. Sit under the coral garden patio or at the bar and enjoy a beer or a cocktail listening to our local DJ from 7pm onwards. A warm and relaxed atmosphere, perfect to start the weekend.
To make the most of your stay and nightlife in Tamarin and Black River, nothing compares to an aperitif. All these places are open without reservation, except for Chez Lulu where it is recommended to book a table, given the affluence.